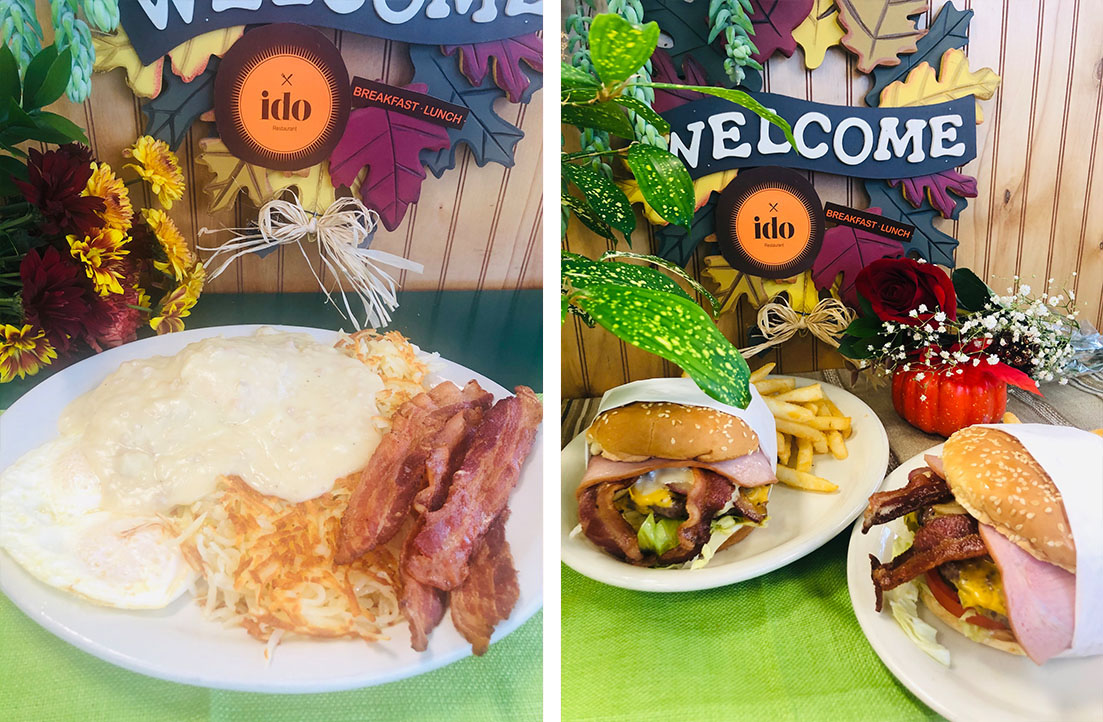 ido RESTAURANT serves traditional American cuisine, specializing in Southern style breakfast that is available all-day. We also offer a wide variety of burgers and sandwiches—from a classic BLT to our original best-selling #1 home burger.

Our menu is primarily made from fresh ingredients that are sourced from both local caterers and markets as our business also recognizes the importance of supporting our community.

ido RESTAURANT hopes to offer its customers a familiar and comfortable dining experience by bringing together quality food, exceptional service and a hospitable atmosphere. We invite you to share our excitement and love towards food by visiting our restaurant any day of the week.